POOR BOYS HOTSPOT
103 New Leicester Highway, Asheville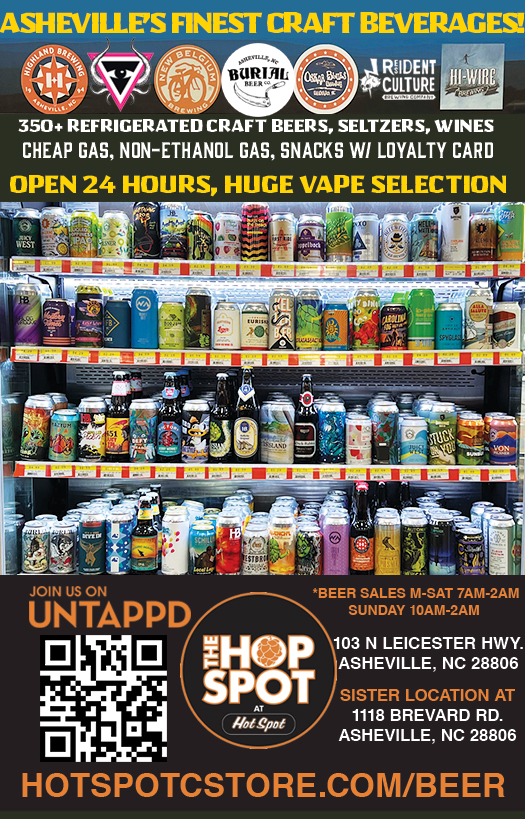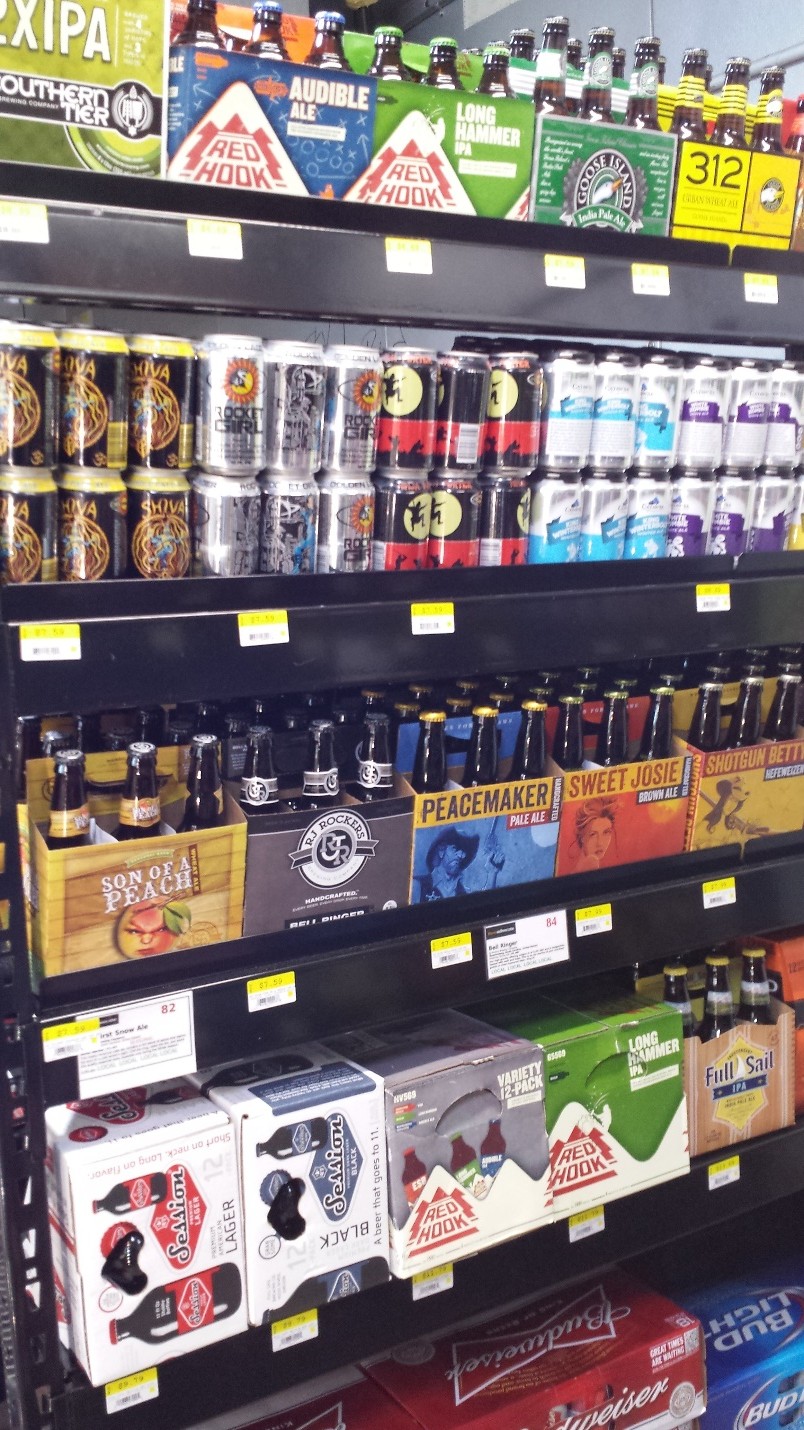 Asheville Hop Spot Locations:
"Poor Boys Hot Spot" Our top selling and fastest rotating spot. This lively West Asheville Hot Spot is the busiest store in Asheville and a favorite among locals and tourists looking to score the most exclusive brews, cider, seltzer, mead, and the best wine selections of all our stores. Our beer buyer, Wilton Jordan III, is constantly in this store due to the rapid turnover of selections here. The alternative beverage sections with non alcoholics, ciders, selzers and kombucha is unrivaled portfolio-wise. This store often has special releases sell out within the week so check back as soon as possible in order to catch beers when they drop. The shelves here never look the same!
Brevard Road is Poor Boys sister store in South Asheville, this friendly neighborhood store is a mecca for mountain bikers and outdoor enthusiasts as it is the gateway to the Blue Ridge Parkway, Bent Creek Forest, and Pisgah. Catch up on choice beverages before you: rip it up on the trails, hit the campsite for some bonfire beers, or take a dip in our many WNC swimming holes. While it is a smaller store compared to our West Asheville location, this store makes up for it with a highly curated selection of best sellers and hype releases. Most of our best beer will make it to this store.
Hop Spot at Hot Spot
Tired of paying high prices for warm beer? Come check out the award winning beer selections at Hop Spot@HotSpot! We carry hundreds of professionally curated beer selections from crispy lagers, to stouts and IPA's, to hype smoothie sours, and even specialty rauchbiers, milds, and farmhouse ales. Our hoppy beers, delicate lagers, and smoothies are all meticulously stored and refrigerated at optimal temperatures so that delicate hop aromas are preserved and your beer doesn't explode. Most of the beers we offer through our expanded sets are never found outside of specialty bottleshops, and we work with dozens of artisanal distributors and small breweries to make it happen. We undeniably have the best craft selection of all c-stores in South Carolina and North Carolina. The HopSpot is especially loved among those "in the industry" as we sell beer between 7am and 2am everyday.
Meet our beer buyer, Wilton Jordan III, a lifelong beer advocate and purveyor of the best C-Store beer program on the East Coast. 
Wilton Jordan III Craft Beverage Manager
Since 2014, Wilton III has worked tirelessly to improve the variety, freshness, and general success of our Hop Spot Craft Beverage Program. Since a young age, he has been involved with every aspect of the beer industry; from brewing beer, to selling it, managing multiple beverage programs, to curating beer festivals. He is recognized as one of the most successful beverage coordinators in both South and North Carolina.
Hailing from Spartanburg South Carolina, Wilton III has deep roots in the Western NC area. He has seven generations of Western North Carolinians one side, as well as Korean and Brazilian Heritage. Being a young Asian-Latino American he is noted for bringing diversity to the craft beer scene in multiple ways:
"Growing up I was raised with a whirlwind of cultural influence. Food and beverage is a crucial aspect of heritage and culture. The way we eat and drink is intertwined with not only our upbringing, but also our curious desire to expand life beyond banal existence. Being raised on so many different cultures and flavors: this nurtured an aspect of myself that hungers for more variety and refinement in life, and even the way I drink."
Wilton III is truly a jack of all trades, with an extensive beer, wine, spirits, cider, seltzer, and mead accumen; he has been able to transcend certain locations of our Hop Spot program beyond beer and into a comprehensive beverage program catering to all kinds of imbibers. Poor Boys Hot Spot in West Asheville (where his office is) has the best non beer selections of our stores and has truly warped into a different kind of beast.
In addition to being a beverage enthusiast he is known for being a prolific outdoors-man, with an extensive knowledge of waterfalls in Western North Carolina. Being a hiker, a paddleboarder, offroader, creekwalker, and novice climber he is not only able to offer great beer recommendations, but also information about the area that will ensure you have the best time on your next outdoor adventure!
Contact Wilton III through our Hop Spot Instagram or Facebook, or email