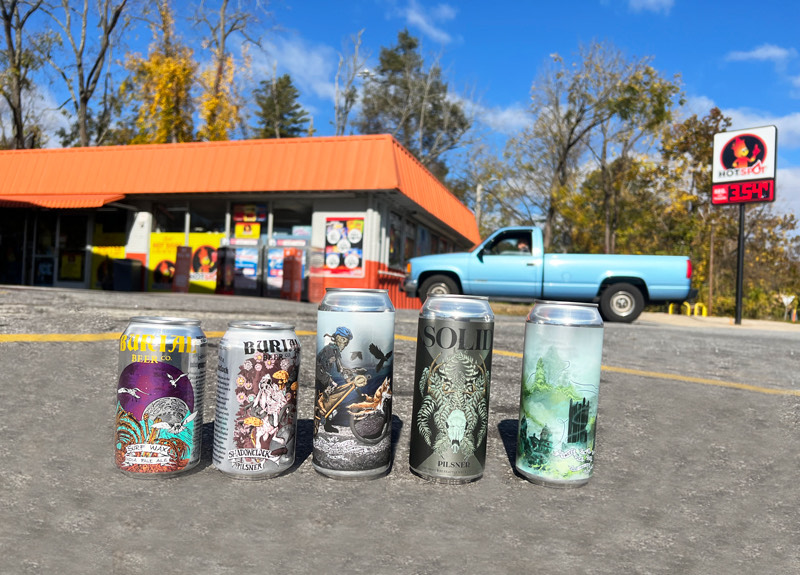 We are thrilled to announce that we are expanding our partnership with Burial Beer Company. Every Asheville-Area Hot Spot from the flagship craft beer focused New Leicester Highway and Brevard Road locations in West Asheville to Sweeten Creek Road, Woodfin, and Canton stores now carries Surf Wax IPA year-round as well as rotating sixpacks and four packs of lager, Hazy IPA's, and other specialty offerings.
"Burial is one of the most respected and consistent producers of high quality ales and lagers." Says Wilton Jordan III, our beer and wine buyer. Burial opened a small one barrel brewhouse focused mostly on farmhouse ales in a somewhat vacant part of Asheville just south of downtown in 2013. The area known as South Slope has since become the epicenter of Southeastern beer culture and Burial has grown throughout the years to becoming one of the most respected small breweries on the planet. Famous for their weekly IPA releases, sticky stouts, and crispy lagers; Burial self distributes their beer to select bars and retail accounts as well as maintaining brewpubs in Raleigh, Charlotte, and a production facility and restaurant in Biltmore Village. This year they are expanding to the large building next door to their original location with another production facility housing a rooftop bar, a music venue, and a new Taproom for their VISUALS winery.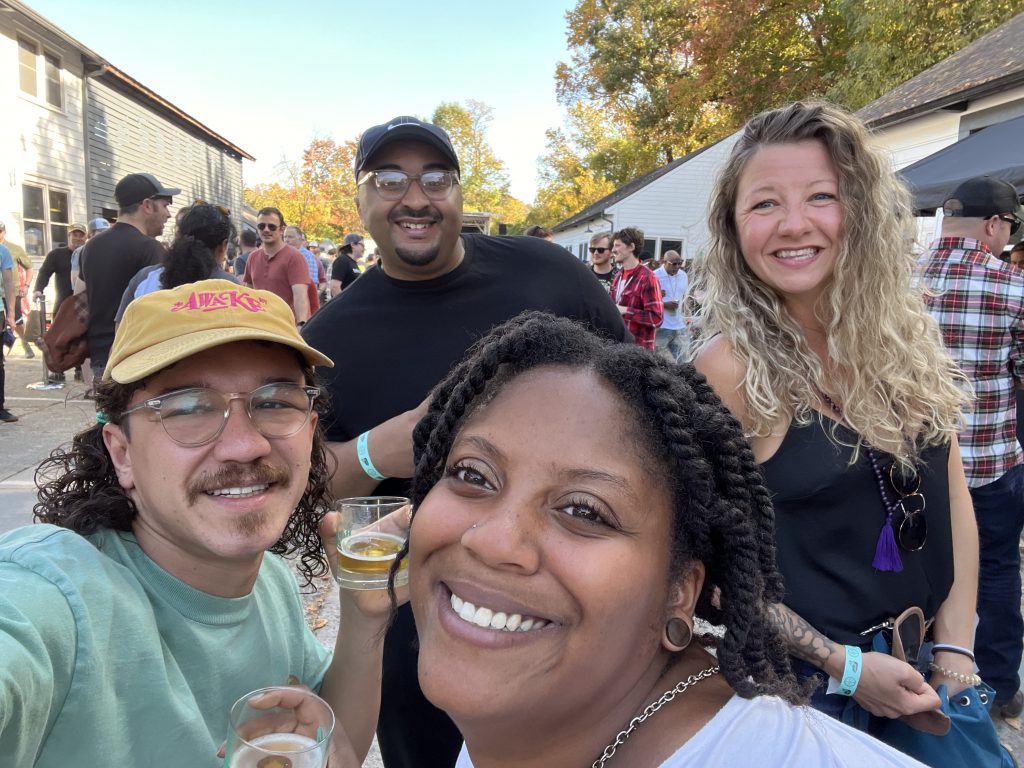 We began our relationship with Burial many years ago, carrying them through our Hop Spot expanded craft beer set program at New Leicester Highway, which is essentially a bottle shop within our stores. The Hop Spot program was created in 2008 by co-owner and CEO Wilton Jordan II in Spartanburg SC. The program has grown to two locations in Asheville (with the best selling flagship store just off Patton on New Leicester Hwy and a sister location on Brevard Rd on the way to the parkway), as well as our Franklin NC location and original Downtown Spartanburg SC location (400+ beers and rated best in Spartanburg two years in a row!) These locations specialize in super premium offerings from select breweries, fast rotation of one offs and seasonal beers, and working with many artisanal distributors and self-distributed breweries. Over time craft beer has become a focus of our business, with craft beer becoming half or even the majority of our adult beverage sales. We believe beer quality and freshness is the cornerstone of a successful beer business. Learn about our beer buyer, Wilton Jordan III here.
Burial is a mecca for locals and tourists alike in the Western North Carolina region. They are legendary for their impeccable quality control as well as on point execution of a diverse range of beer styles. Hot Spot highly values our relationship with this legendary small brewery as well as dozens of other local breweries and makers producing quality beers, ciders, seltzers, mead, and wine. As Burial grows its roots deeper into the culture of Western NC and beyond: we are proud to represent their innovative lineup of IPA's, Lagers, and other beers in all our Asheville and more of our WNC footprint.
Hot Spot operates nine stores in the Western North Carolina area, with a new store in Hayesville being opened in November. Currently Hotspot carries Burial at the following six stores, and hopes to bring the Burial portfolio to all ten stores in the near future: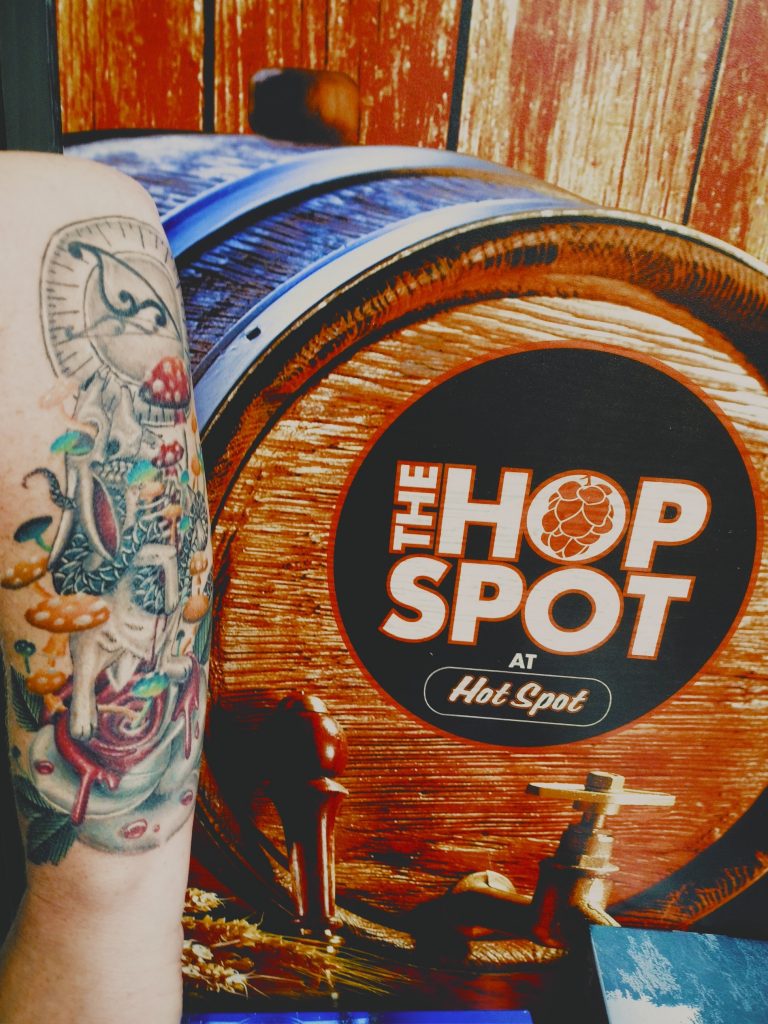 West Asheville: 103 Leicester Hwy, Asheville, NC 28806
Southwest Asheville: 1118 Brevard Rd, Asheville, NC 28806
Woodfin: 110 Weaverville Rd, Asheville, NC 28804
South Asheville: 1069 Sweeten Creek Rd, Asheville, NC 28803
Canton: 3225 Asheville Hwy, Canton, NC 28716
Franklin: 459 E. Main St, Franklin , NC 28734
Hot Spot is a family owned and operated convenience store chain operating in the Carolinas. RL Jordan Oil Co which operates Hot Spot was founded in 1949 in Franklin NC, later headquartered in Asheville; moving their base to Spartanburg SC following the creation of the Colonial Pipeline. Hot Spot prides themselves in friendly and dependable 24/7 customer service for both fuel and consumer goods in Western NC and across the state of South Carolina.